The E-Z-GO® Liberty is a first-of-its-kind vehicle pushing everything in a new direction with its four-forward facing seats. As an ELiTE lithium vehicle the E-Z-GO Liberty is powered by a proven, maintenance-free Samsung SDI lithium battery system that will propel your next adventure. Make the best of every moment while experiencing unmatched maneuverability, increased comfort and more performance. Explore your next adventure with the E-Z-GO Liberty.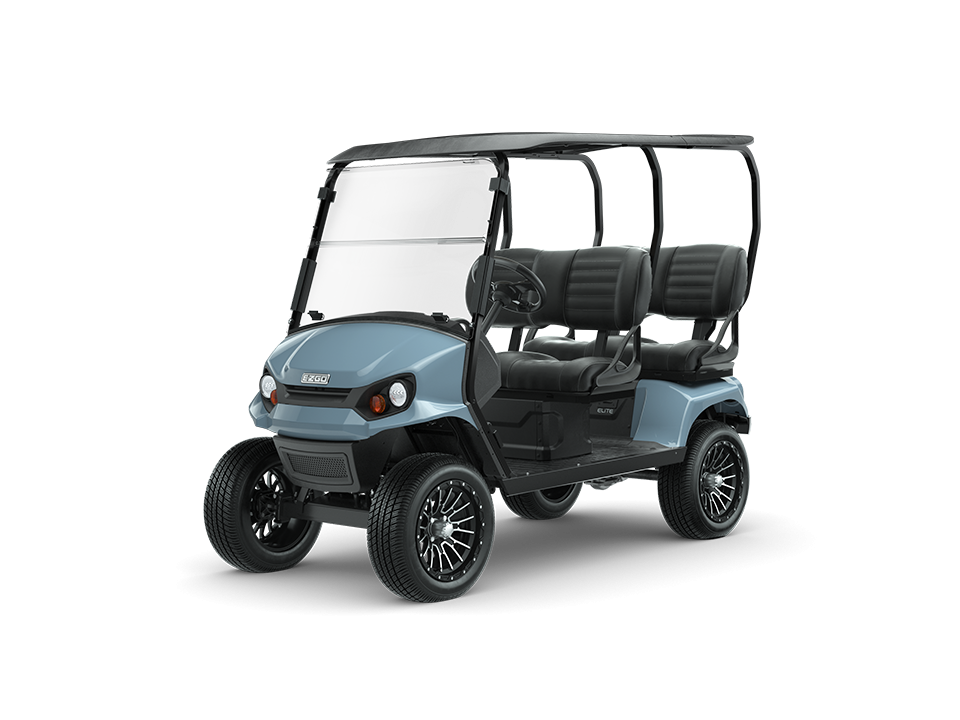 SEE LIBERTY VIRTUALLY ANYWHERE
Use the QR code to get started with your smartphone camera.
Explore a life-like version of the Liberty in your own driveway with our all-new augmented reality tool. This tool allows you to view the all-new Liberty through a 3D 365 degree view – scan the code and see how this Liberty fits into your lifestyle perfectly.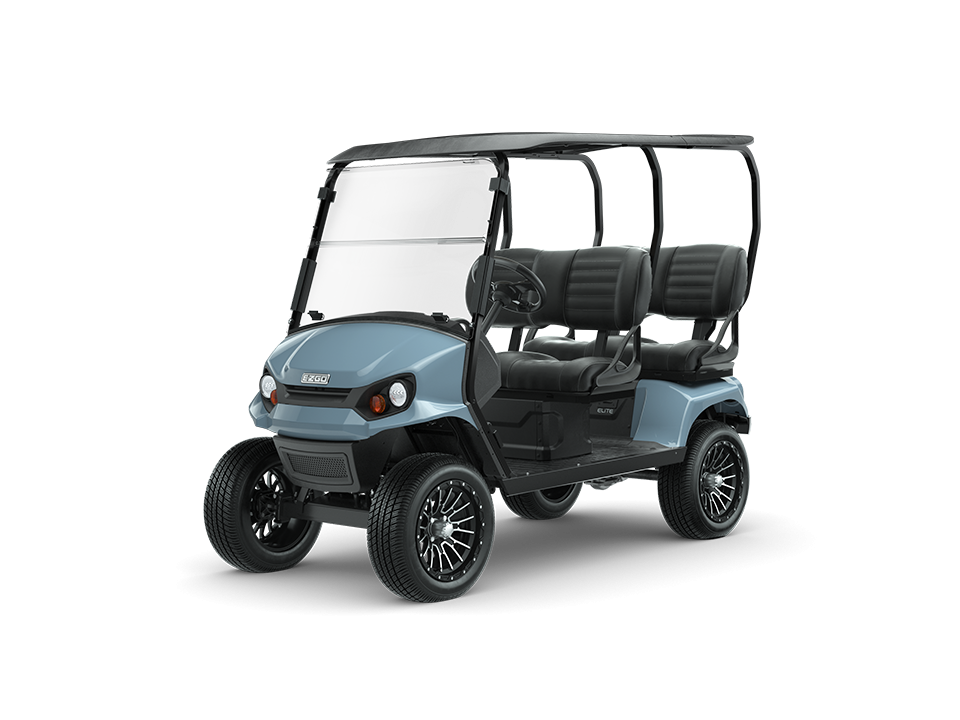 Augmented reality is not available on all devices. Requires iOS 13 or later or Android 8.0 or later. Other device-specific requirements may exist.
Powertrain
The E-Z-GO Liberty is offered exclusively as an ELiTE Lithium vehicle. Get consistent power regardless of your level of charge, and charge any time you like, faster and more efficiently than with standard, lead-acid batteries.* 
Optional Mount Accessories
Make the most of your Liberty with our mount accessories including a hitch mounted storage receiver and a 4 bag holder.
Standard Premium Interior
The Premium Interior offers lighted cupholders, premium steering wheel, land individual key switch, glove box door, mats and shelf.
Four Forward Facing Seats
Enjoy a spacious and secure second row that will give your passengers a whole new perspective.
Unmatched Handling and Control
With its optimized wheelbase, Liberty gives you a tighter turning radius and enhanced maneuverability.
Customer Reviews
Just got my golf cart using it all over downtown Carlsbad Ca. Just like living in a resort with street legal golf cart. Life is Good
Have owed Liberty li ion for several months. Was intrigued with seats facing forward. What a good idea. Passengers are much more comfortable. No battery maintenance or replacement is great ! Additional cost worth it. The perfect vehicle.
This golf cart is well designed and has great performance. The Samsung battery power system is a game changer. Really enjoying the forward facing second role of seats.
Vehicles as photographed may include options not included on base model